Table of Contents
Víctor Rodríguez Fernández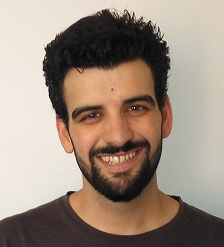 Víctor Rodríguez Fernández, PhD (victor.rodriguezf@uam.es, Google Scholar)
I am a teaching assistant at the department of computer science at the Autonomous University of Madrid (UAM), Spain.
In 2013 I obtained the degrees of Computer Engineer and Bachelor of Mathematics from the Autonomous University of Madrid (UAM). Later, in 2015, I finished the Master in Research and Innovation of Information and Communications Technologies from that same university.
During the completion of that Master's Degree, in December 2014, I was hired by the Autonomous University Foundation of Madrid in a research project funded by Airbus Defense & Space and carried out by the research group Applied Intelligence & Data Analysis (AIDA) from the UAM. Under this context, I started my doctoral studies in 2015. In October 2017 I get a teaching assistant position at the UAM. I finished the PhD in June 2019 with international mention and outstanding Cum Laude qualification. During the PhD, I made a three-month stay at the University of Strathclyde (Glasgow).
My research interests are focused on different fields of Artificial Intelligence and Data Mining that can be used to model time series and sequential data, such as Hidden Markov Models, Time Series Clustering/Classification, forecasting and sequential pattern mining.
More GEIST
pub/about_us/vrf.txt · Last modified: 2019/10/04 07:55 by kkt
---